Wednesday, February 27, 2013
Inter Milan fined 50,000 Euro over racial abuse by fans.
Posted by

wasaafrica
at 3:14 AM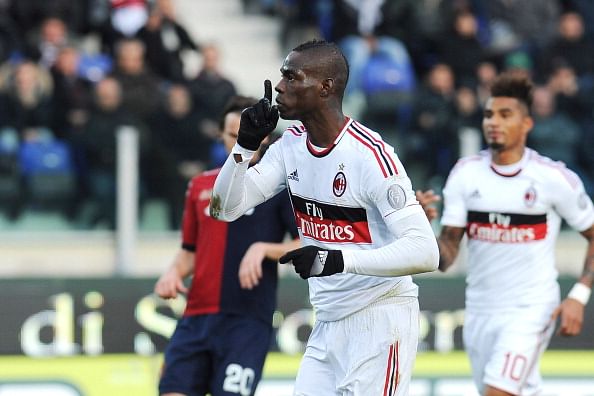 Inter Milan would have to pay 50,000 Euros after their fans were found guilty of racially abusing former Inter striker Mario Balotelli. They were also warned about their supporters' future conduct after racist chanting was heard during Sunday's clash with city rivals AC Milan.
Series A said Inter Milan was fined 50,000 Euros ($66,000) for its fans' repeated "expressions of racial discrimination to a player of the opposing team" and the unfurling of insulting banners, despite multiple warnings by stadium officials.
Serie A officials issued a statement which said the abuse started "in the 11th minute of the first half" and continued "in the 11th, 15th, 16th and 19th minutes of the second half".
The league at the same time hit AC Milan with a 10,000 for Balotelli's reaction during Sunday's match, which ended 1-1. Although Balotelli was praised for not reacting to the racial comments, he did however raise his fingers to his lips during the Match at the San Siro in an attempt to get the abusing fans to stop. His actions were deemed disrespectful as so, the League imposed the fine on AC Milan.
The fine given to Inter was not solely for the abuse aimed at Balotelli. It was also for the racist abuse towards Milan's Sulley Muntari, another former Inter player, as well as for offensive banners and lasers aimed by fans at the eyes of the players.