Tuesday, August 12, 2014
Sunday Oliseh, and Patrick Vieira slam Carlo Tavecchio's appointment as Italian FA President after alleged racist slurs.
Posted by

wasaafrica
at 2:53 PM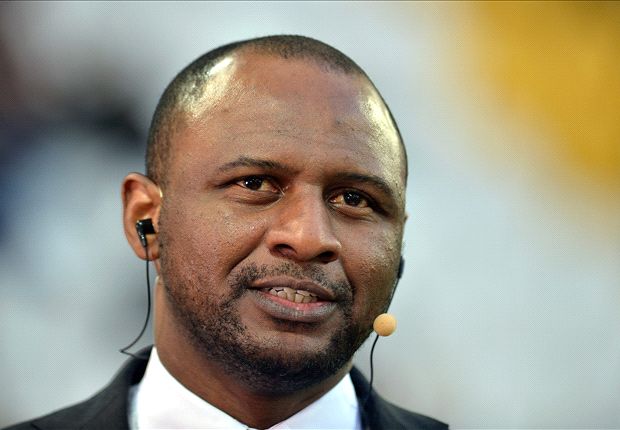 Tavecchio's appointment as President of Italian FA Monday has spurred lots of outrage. The 71-year old officials topped the voting after he reportedly called African players "Banana eaters' earlier this summer. Tavecchio took 63.3% of the vote in the final round of polling to beat former AC Milan player Demetrio Albertini.
Tavecchio has apologized for his remark.
Former Super Eagle player Sunday Oliseh refers to his election as a "dark day for football"
Speaking to BBC Sport Oliseh said-"To have someone elected who would make such a comment sends a message: we don't care."
"That he won majority of the vote makes you
question
if his
opinion
is only his or whether it is also the opinion of the general public in Italy, it is a big problem" added Oliseh.
Speaking on the plight of current African players playing in Italy, the ex-Super Eagles legend said: "The African players in Italy will still have to do their work and give their best. Some players may want to leave but might not have the opportunity to do so. "
"
For years black players have had to fight against racism just to play their traid and its a situation that is out of hand."
Also speaking out on his election, former Arsenal FC skipper Patrick Vieira also
criticized
the decision suggesting it shows how racism is treated in Italy.
"
I'm finding it really hard to believe that Carlo Tavecchio has been elected as president of the Italian FA after the comments that he made," he said on his Twitter page.
"
For me, that shows how far away the Italian football authorities are from dealing with discrimination. 63.3% of those that voted are admitting that they aren't fighting against racism, or that they don't want to fight these problems.
Vieira who is currently at Manchester City as coach is of the opinion that if the Italian FA President was English he would be banned from the game here.
"
I played in Italy for years so I know the issues I saw," he added, " If he was an English man making this kind of comment, politically, he would be completely out. This decision was made in football, but I think it is bigger than football. It should make the whole country of Italy look at the message they want to send about what they think about racism."
"
I can't believe he will represent that Italian Football authorities. What a shame."