Sunday, May 4, 2014
Cristiano Ronaldo's spectacular back-heel goal
Posted by

wasaafrica
at 11:19 PM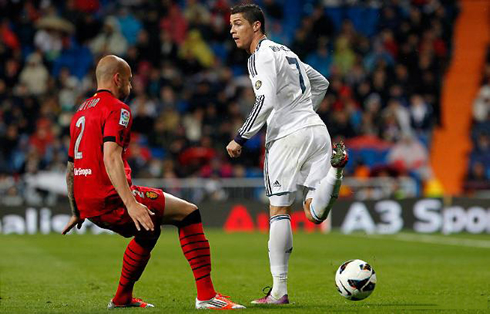 While Cristiano Ronaldo is well-known for his goal-scoring abilities, even Ronaldo himself will be shocked by his recent goal against Valencia.
The World Cup bound striker scored his last minute goal with his heel, yes, Ronaldo netted a cross from Angel di Maria with the back of his heel on Sunday forcing a 2-2 tie against Valencia and keeping Real Madrid's hope for the title alive. Ronaldo's spectacular goal was his 50th goal of the season for his side
Real Madrid are currently third in La Liga with rivals Barcelona in second place with Atletico Madrid are atop the league.