Thursday, November 21, 2013
BBC African player of the year: player profile
Posted by

wasaafrica
at 5:18 AM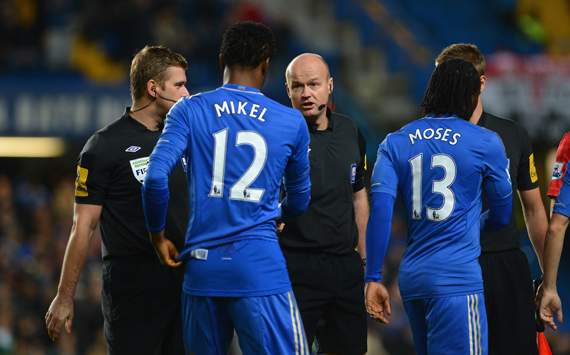 The BBC African footballer award started way back in 1992, this award gives fans
across
the continent the opportunity of voting for their most valued player in the year. Ghanian footballer was the maiden winner of the award which was held in 1992. The nominees for the award is drawn up from votes by a poll of football journalists from every country in Africa, a shortlist of five players is announced – football fans are then left to determines its best for a calendar year.
No player in this year's shortlist has ever had the honor of winning the BBC award while Burkina Faso's Pitroipa and Aubameyang of Gabon are the first nominees from their respective countries.
*Pierre-Emerick Aubameyang: The 24-year-old player has been in prolific form over the past year - ending the 2012-13 seasons with 19 goals for St-Etienne, which put him second in the list of top scorers in the French Ligue 1, while he also helped them win the French Cup to claim his first trophy as a professional.
Those performances earned him a summer transfer to Champions League runners-up Borussia Dortmund, and he has already scored seven goals in 11 games for the German side.
Jonathan Pitroipa: the 27-year-old winger won player of the tournament at the Africa Cup of Nations in South Africa, and was useful Burkina Faso brilliant performance in the tournament. The Rennes man has continued to shine for his country, he scored three goals in World Cup qualification as the Burkinabe despite his side bowing out to of the WC race on aggregate points.

John Mikel Obi: the 26-year-old Nigerian international and Chelsea's middle man won the Europa League with his side and scored his second goal for the English club after 185th game. Mikel was heavily involved in this year's Nation's Cup which he assisted Nigeria in winning after 19 years. Mikel will make his debut appearance at the next year's World Cup in Brazil after missing the last one in 2010 due to injuries.

-Victor Moses: 22-year-old Chelsea player who is currently on loan in Liverpool has been exceptional in his performance, like Moses, he also fared very well in this year's Nations Cup, and even though it was his debut appearance for Nigeria, played convincingly well. Goals have continued to flow for Moses who netted 6 goals for Chelsea early in the year before his season-long move to Liverpool where he scored in his debut performance.
Yaya Toure: this Ivorian international and current CAF footballer of the year has continued to show no sign of slowing down at 30. The Manchester City midfielder has scored 12 goals so far in 2013 and although Manchester City failed to retain their league title last season, Toure has been great all season long and he continues to shine for his country as well.