Monday, September 2, 2013
Returning Champions Manchester United suffer 1-0 defeat to Liverpool.
Posted by

wasaafrica
at 2:58 AM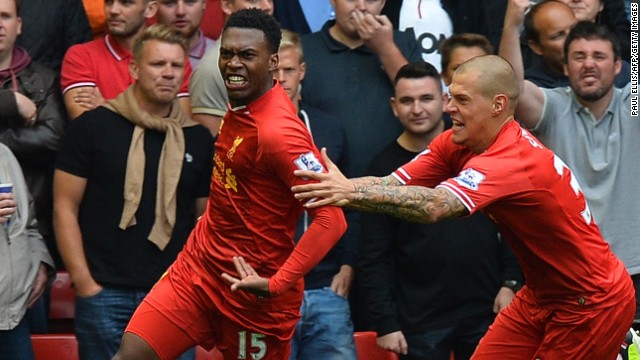 Returning champions Manchester United suffered a 1-0 defeat against rival Liverpool.

Daniel Sturridge who turned 24 on Sunday scored his third consecutive winner for Liverpool just 4 minutes into the first-half of the game.
Manchester United manager David Moyes, who was looking for his first win at Anfield, was dealt a blow in his preparations to the game as Wayne Rooney was ruled out of the match after picking up a cut to his head in training.
Sunday's results sees expectations of Champions League spot campaign soar for Liverpool as they opened strong in Sunday's game.
Although the Red Devils played without Wayne Rooney and it is was obvious that Sir Ferguson will not be making a second come back, Liverpool also played without key players Luis Suarez and Kolo Toure. Liverpool's resilient defense frustrated Man-U, the back and forth tussle resulted in 3 yellow cards for the Red Devil's trio of Michael Carrick, Robin Van Persie and Tom Cleverley in the first half of the game.
Even though the Premier League Champions came back strong in the second half, they still suffered some set-back, they had a penalty call turned down. Manchester United boss Moyes did not give up till the end as they went in search of an equalizer but all the changes including Nani and Javier Hernandez failed to change the results as Liverpool still clenched a well-deserved 3 points.