Friday, February 15, 2013
South African Olympian Oscar Pistorius in tears as court hears murder charge
Posted by

wasaafrica
at 7:53 AM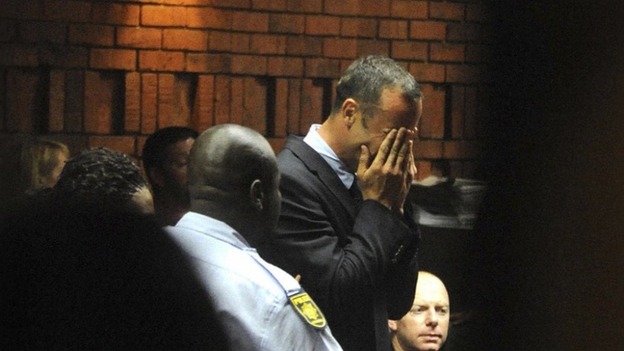 Pistorius appeared in court in Pretoria, South Africa Friday morning and the 26-year-old athlete seemed shattered, he wept uncontrollably in court as prosecutors said they would pursue a "premeditated murder" charge over the death of his girlfriend.
Pistorius was charged with the murder of his girlfriend, Reeva Steenkamp, who he has been dating since November, 2012
Pistorius held his head in his hands and broke down in tears as the charge was read out in the magistrates' court.
Pistorius earlier left a police station with a coat over his head and arrived at the court amid media frenzy, TV footage showed.
An application for bail was postponed until next Tuesday and Mr. Pistorius, 26, will remain in police custody at a police station and not in prison.
Today is coincidentally "Black Friday," in South Africa, a day when people were being urged to wear black to protest rapes and violence against women.