Saturday, January 12, 2013
Didier Drogba: this is probably my last African Cup of Nations
Posted by

wasaafrica
at 5:29 PM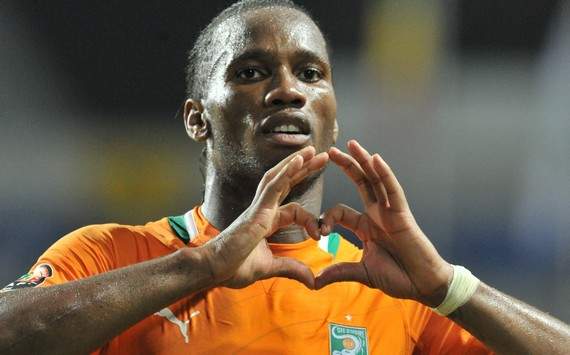 Captain of the Ivorian national team Didier Drogba who is currently in the UAE along with the Elephants in preparation for the 2013 Nations Cup disclosed recently that the upcoming African Cup of Nations could be the last of his career, speaking to France 24 he said;
"This may be my last AFCON. Because everyone knows that we will not be rejuvenating. I still have several other trophies to win, but AFCON is from the top list. It has been several years since we are running after it and it would be nice to get to the touch."-Drogba
The former Chelsea legend also spoke about the importance of the AFCON competition:
"South Africa is very special to me. I went there during the Confederations Cup and I had the opportunity to meet President Nelson Mandela and I did not go back again to the family. During the World Cup in 2010, I was in bad shape and I felt fervor around the selection at each of our meetings. It is true that I cannot wait to be there."
The Ivorian and his teammates will face Egypt in a friendly on January 14th before flying to South Africa where they will face Togo in the first leg of the competition.