Saturday, September 22, 2012
Results from the AYC qualifiers:South Africa 1-1 Nigeria:
Posted by

wasaafrica
at 2:24 AM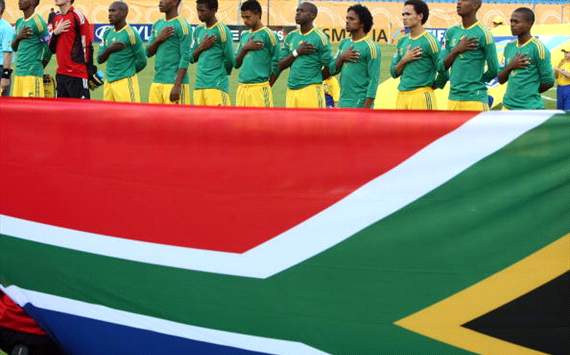 The Nigerian Flying Eagles held the Amajita of South Africa to a 1-1 draw in the game played on Friday. Just 13 minutes into the match, Amajita's striker Thabani Mthembu skipped past Samuel Okani scoring the first and only goal for the team. Coming back in the second-half of the game through Abduljelil Ajagun, the Flying Eagles were able to even the score in the game which eventually ended in a 1-1 draw.
The return leg will be held on October 7th, where the Flying Eagles will play host at the Ilorin Township Stadium in Kwara State. With this result, the Flying Eagles have in many ways brightened their chances of defending the African Youth Championship trophy they won in 2011.