Sunday, April 17, 2016
Drogba to take legal actions against Daily Mail after the paper made allegations about his Foundation charity
Posted by

wasaafrica
at 12:55 AM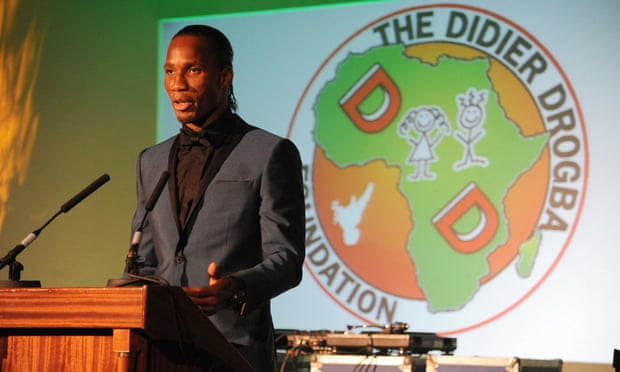 Didier Drogba set to take legal actions against Daily Mail following allegation made about his Foundation being under investigation. The former Chelsea forward has strongly denied any wrongdoing at his Foundation charity, telling SSN HQ that newspaper claims to the contrary are "disrespectful".
According to Daily Mail less than 1% of the money raised by the Didier Drogba Foundation in the UK - just £14,115 - has gone to help good causes in Africa.
The Didier Drogba Foundation was set up in 2007 with the aim of providing healthcare and education throughout Africa. over time, the Foundation has raised over £2m from celebrity fundraising events in London.
Drogba, who now plays for Major League Soccer club Montreal Impact, told Sky Sports News HQ: "(The claims) are very disrespectful and very bad for the foundation and these allegations are not right.
"The money hasn't been spent, yes, but what's wrong with that? The most important thing is that these are long-term projects.
"I'm not doing all this work just for one year or for two years. We have a lot of projects, we have a mobile clinic and we have done a lot of work in orphanages.
"They have already caused an untold amount of damage by contacting all of my sponsors... and putting doubts in their mind about whether to continue to support us in the future.
"Their attempts to destroy the work of the Foundation will not stop me continuing the work we have begun."