Tuesday, December 9, 2014
Lebron James meets Prince William and wife Kate Middleton after Nets and Cavaliers game. #royals.
Posted by

wasaafrica
at 1:38 AM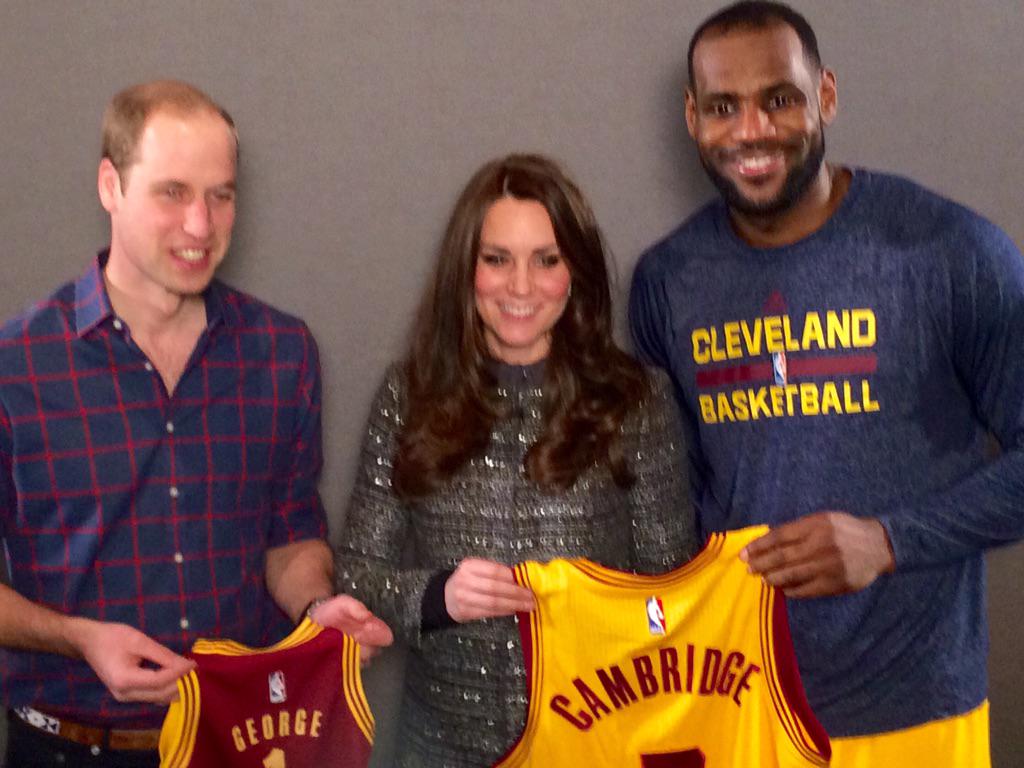 Photo Credit: USATODAY
The Duke ad Duchess of Cambridge are currently touring the United States and ever since their arrival in New York they've met the President, well at least Prince William met with Obama in Washington, DC earlier today, and the American "royal" couple, Beyonce and Jay-Z on the sidelines of the Brooklyn Nets vs Cleveland Cavaliers game at the Barclays Center on Monday night.
However, their American experience will not go on without meeting our very own King James. Following the Cavalier's 101-88 victory over the Nets, Prince William and his wife Kate Middleton were granted an audience with NBA champ, Lebron James (King James)
James came bearing gifts of jerseys and cupcakes; the 2-time NBA champ gave the Duke and Duchess cavaliers jersey in each colorway with 'George' and 'Cambridge' on the back. He also gave them cupcakes from Baker Boulevard.
Speaking at a press conference right after the Monday night game, James said: "I gave them a present and thanked them for coming to America to watch our game"