Wednesday, December 11, 2013
Kenyan Fan commits suicide over Manchester United loss
Posted by

wasaafrica
at 6:04 PM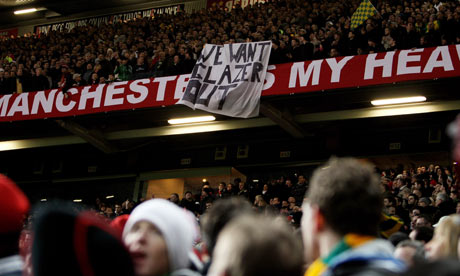 According to police reports, a Kenyan fan, John Mucharia unable to cope with Manchester United's loss to Newcastle United committed suicide over the weekend. The 28-year-old fan committed the act when he jumped from a multi-story building in Nairobi, Kenya. This followed United's 1-0, their second home defeat in four days.
According to Nairobi's County Police Commander, Benson Kibui-"Macharia jumped from seventh floor of an apartment at Pipeline Estate after realizing that his team Manchester United lost 1-0 to Newcastle at Old Trafford and committed suicide,"
Kibui also encouraged football fans to enjoy the experience of football rather than making decisions like taking their own life-"The football fans should enjoy the matches... but they should not commit suicide since life is very precious," Kibui added.
A similar incident occurred in 2009 when Arsenal fan, Suleiman Omondi was found hanging in his flat following Arsenal's 3-1 defeat to Manchester United in the second leg of the Champions League semi-finals.
Football is truly not worth dying for, as a fan and a sports writer, I can agree that there are some emotions that come with watching football, however, it should not go beyond the usual screaming at your TV and maybe even howling insults at the players.