Sunday, February 3, 2013
Congratulations Baltimore Ravens!!!
Posted by

wasaafrica
at 12:26 AM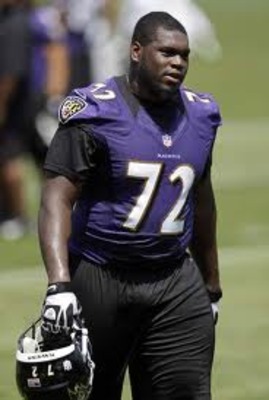 Kelechi Brendon
Congratulation to the Baltimore Ravens for winning the AFC Championship and earning a trip to New Orleans for Super Bowl XLVII!!!
The Ravens had some struggles throughout the season and many people questioned their strength and even their chances of making it to the playoffs but, tomorrow, the Ravens will mark their name in history as they take on the San Francisco 49ers after they won the New England Patriots on Sunday January 20, 2013; the Ravens won 28-13.
A big shout-out to Ravens rookie and offensive tackle Kelechi Osemele and linebacker

Brendon Ayanbadejo as they take on the 49ers later today. Both Kelechi and Brendon are of Nigerian decent, Kelechi was born and raised in Houston Texas and joined the Ravens in 2012 while Brendon who has been with the Ravens since 2008

was born in Chicago to a Nigerian father and an American mother of Irish descent,
so, congratulations guys!